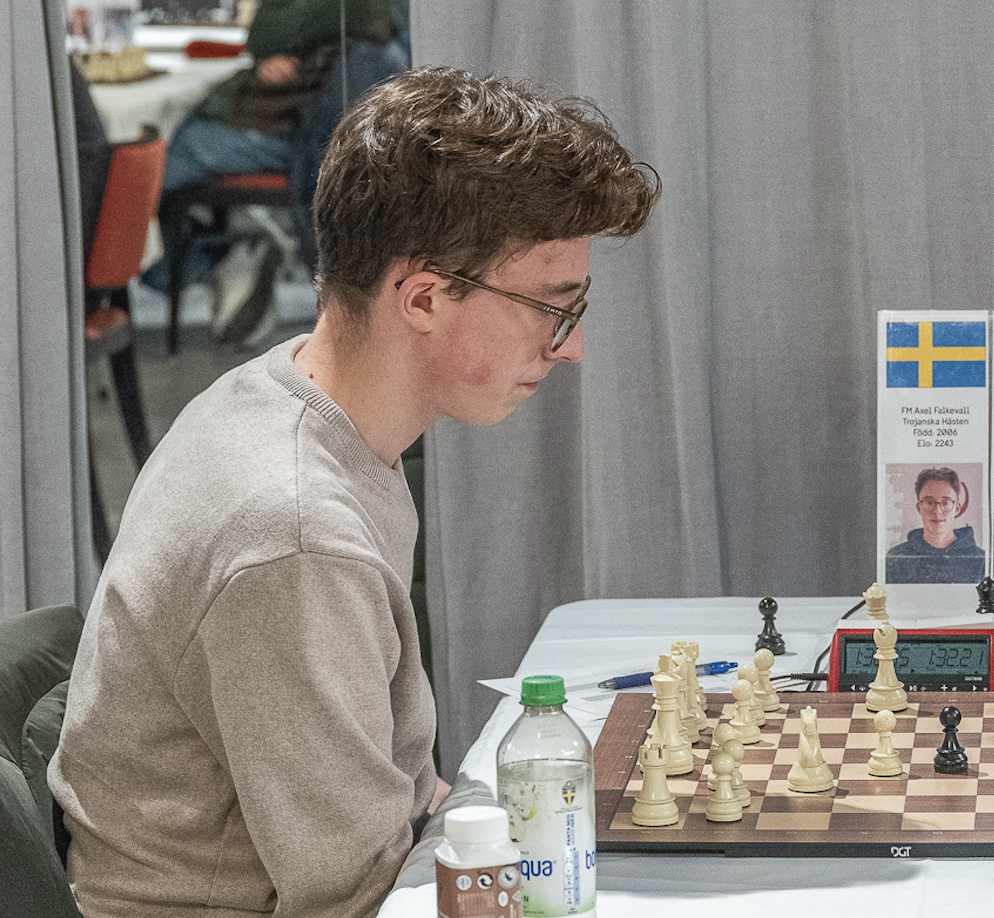 In the tournament, he was ranked sixth in the starting field and was hardly considered a favorite for victory. And when he comments on how the tournament went, he doesn't think he played particularly well. Nevertheless, it is Axel Falkevall who stands as the winner in the tenth edition of Uppsala Young Champions.

In the final round, he faced another surprise player, Adam Omarsson from Iceland, and Axel executed a classic attack that ended in style: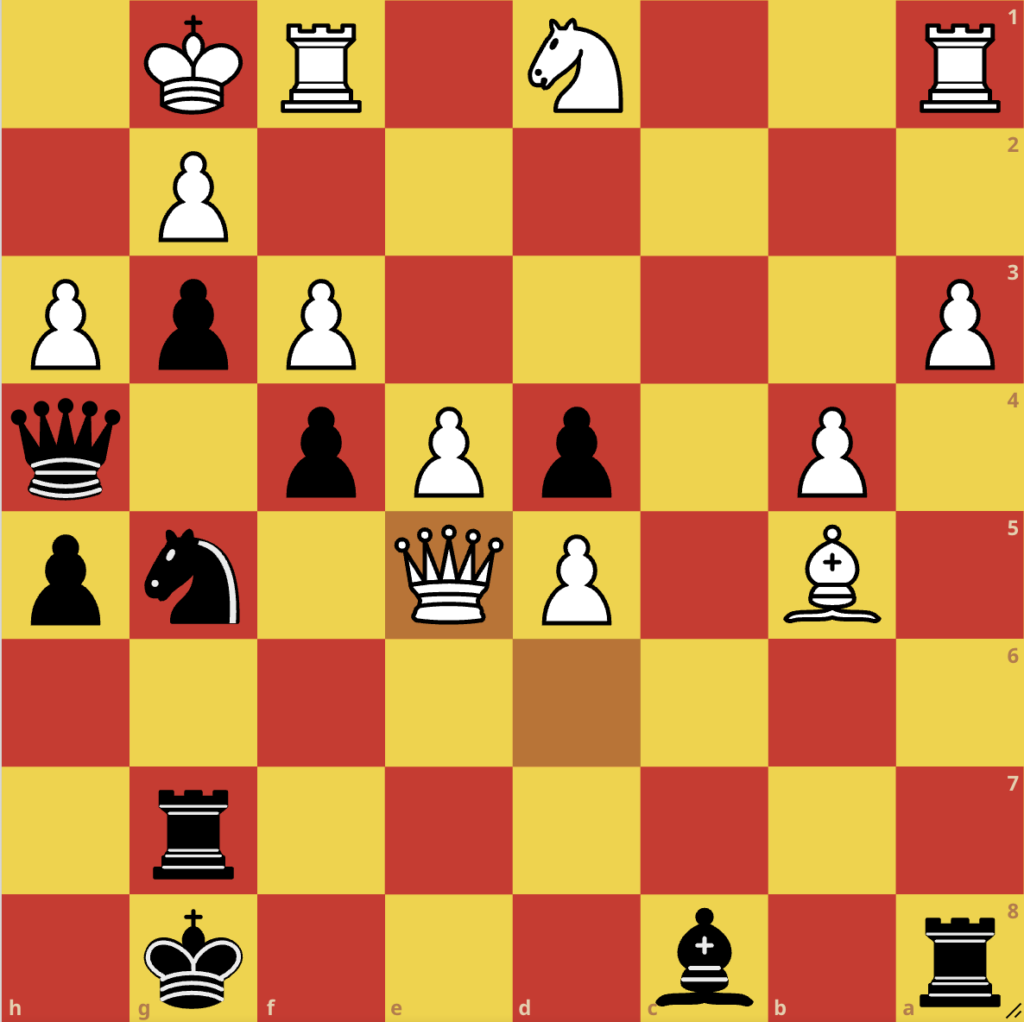 Those who are familiar with playing the King's Indian Defense with Black may recognize the final coup de grâce. Axel played 30…Bxh3! Sacrificing the bishop to eliminate the protection in front of the white king. 31.gxh3 g2! This threatens, among other things, 32…Nxh3 with an imminent checkmate, so White tried to save themselves with a queen sacrifice. 32.Qxg7† Kxg7 33.Kxg2 But it's completely beyond repair; nothing can help. 33…Qg3† 34.Kh1 Qxh3† 35.Kg1 Qg3† 36.Kh1 Nxf3, and in the hopeless position, White resigned the game.

On the same score as Axel, Hampus Sörensen and David Gavrilescu also finished. David was placed second after a tiebreaker, and Hampus took third place. Hampus finished third two years ago and has also had two fourth-place finishes before, and he didn't manage to claim the top spot on the podium this time either.

Congratulations to all the prize winners!

The complete results list is available here.