Parallel to Uppsala Young Champions, this year also a grand master tournament – Uppsala GM – is played, where several Swedish players are given the opportunity to meet really strong opposition and also take norms in IM or GM titles.
Four players from Ukraine, one each from Russia and Belarus and four Swedes form the team and they a round robin tournament. The Swedes are GM Thomas Ernst from Uppsala, FM Theodor Kenneskog, Stockholm, FM Tom Rydström, Växjö and the joker Max Wahlund from Linköping.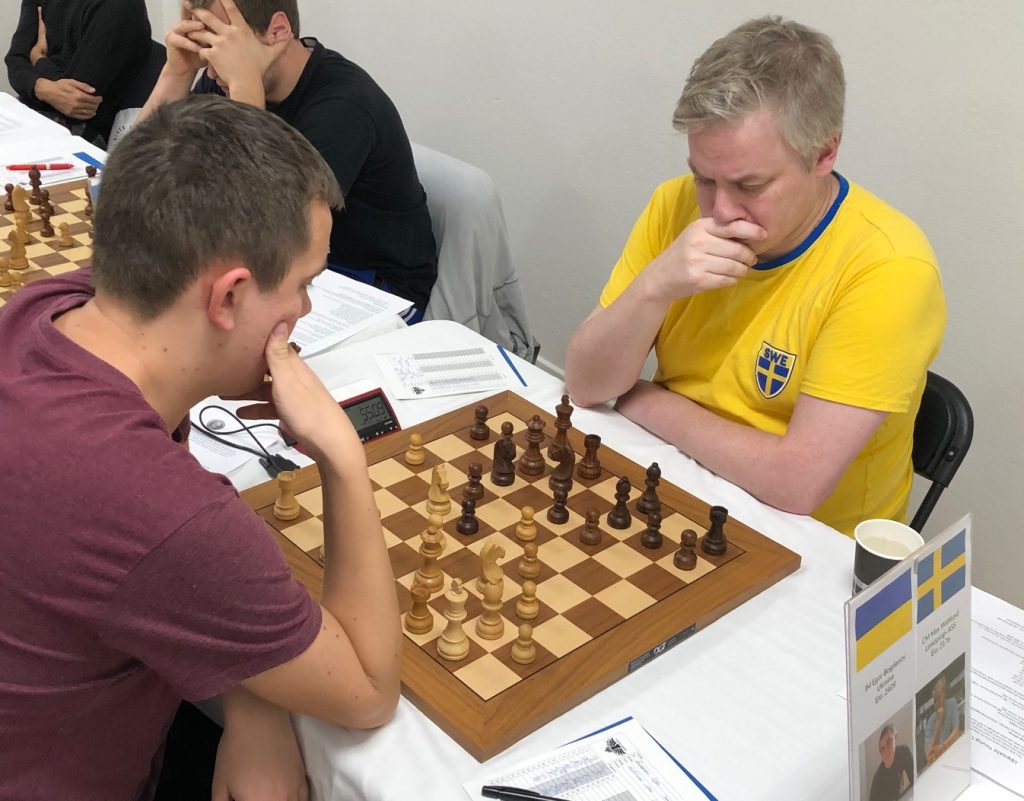 Wahlund is one of Sweden's most active players and regularly writes on the blog INTE BARA SCHACK. He is even doing that during this tournament!